Real name Lesane Parish Crooks, Tupac Amaru Shakur was born on June 16, 1971 in East Harlem, in the borough of Manhattan in New York. It is named after Túpac Amaru II, a Peruvian revolutionary who led an indigenous uprising against Spain and was subsequently executed.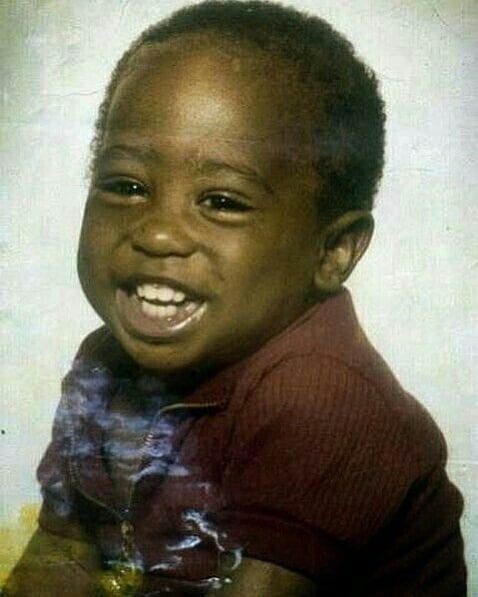 His mother Afeni Shakur and father Billy Garland were active members of the Black Panther Party in New York in the 1960s and early 1970s. Tupac was born just a month after his mother was acquitted on more than 150 charges of "Conspiracy against the government of the United States and the monuments of New York", this being one of the Panther 21 arrested in April 1969. Although not confirmed by the Shakur family, several sources (including the doctor's report official forensic scientist) lend him as alias "Lesane Parish Crooks". This name was said to have been written on the birth certificate because Afeni feared attacks against his son; she thus chose to disguise her true identity by using a different surname. So she later changed it, after her separation from Garland and her marriage to Mutulu Shakur.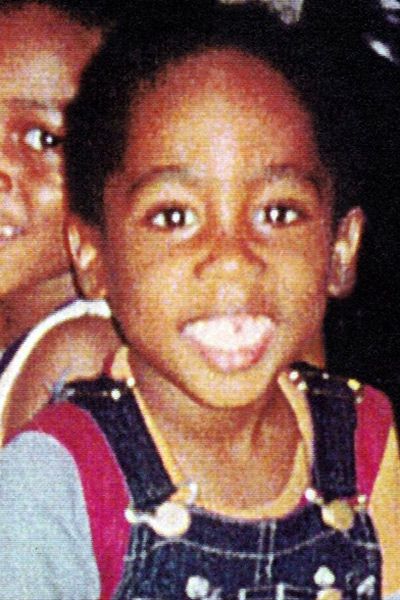 From an early age, struggle and incarceration punctuate Tupac's life. His godfather, Elmer "Geronimo" Pratt, a prominent member of the Black Panthers, was found guilty of the murder of a teacher during a robbery in 1968, but his sentence was later canceled. Her father-in-law, Mutulu Shakur, remained on the FBI's list of ten most wanted fugitives for four years from 1982, when Tupac was a preteen. Mutulu is then suspected of helping his sister Assata Shakur escape from a prison in New Jersey, where she is imprisoned for having killed a state police officer in 1973. Mutulu is captured in 1986 and imprisoned for the robbery in 1981 a Brink's van, carried out by the Black Liberation Army and the May 19th Communist Organization, in which two police officers and a guard are killed. Tupac has a half-sister, Sekyiwa, two years younger, and an older half-brother, Mopreme "Komani" Shakur, who participated in several of his recordings. At the age of twelve, Tupac joined Harlem's 127th Street Repertory Ensemble theater group and was chosen to play the role of Travis, a child in the play A Raisin in the Sun, which was performed at the famous Apollo Theater. In 1986, the family moved to Baltimore, Maryland. After completing his second year at Paul Laurence Dunbar High School, Tupac was transferred to the Baltimore School for the Arts, where he studied theater, poetry, jazz and ballet. He plays plays by Shakespeare as well as the role of the king of mice in The Nutcracker. Shakur, accompanied to beatboxing by one of his friends, Dana "Mouse" Smith, wins most of the many rap contests in which he participates and is considered the best rapper of his school. Although he does not have fashionable clothes, Tupac is one of the most popular children in his school because of his sense of humor, excellent rap skills and his ability to bond. with all the crowds. He developed a close friendship with the young Jada Pinkett, the future wife of Will Smith who lasted until his death. In the documentary Tupac: Resurrection, Shakur says, "Jada is my heart. She will be my friend for all my life ", Pinkett, for his part, declares that he is" one of my best friends. He was like a brother. It was beyond friendship for us. The type of relationship we had only meets once in a lifetime. A poem written by Shakur titled Jada appears in his book, The Rose That Grew From Concrete, which also includes a poem dedicated to Pinkett called The Tears in Cupid's Eyes. During his period at the art school, Shakur begins to go out with the daughter of the director of the Communist Party of the United States of America in Baltimore.
In June 1988, Tupac and his family moved again, this time to Marin City in California, where he studied at Tamalpais High School. In 1989, Tupac began to attend the poetry lessons of Leila Steinberg. That same year, Steinberg organized a concert with a former Shakur group, Strictly Dope. After the concert, Tupac signs with Atron Gregory and is recruited into the brand new hip-hop group from Oakland, Digital Underground. In 1990, he was hired as a dancer and roadie for the group.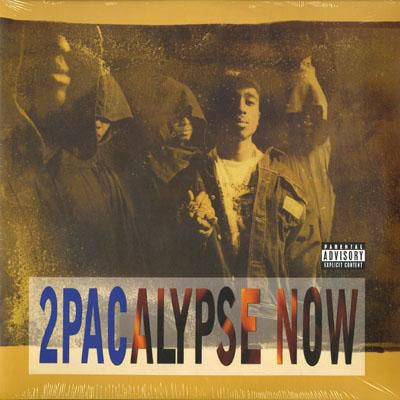 Before using his first and last name as stage name, Shakur made himself known as MC New York in his beginnings in Baltimore. Tupac Shakur's professional career began in the early 1990s, when he produced a verse from the song Same Song by Digital Underground on the soundtrack for the film Nothing but Trouble, in which he also appeared with the group. On tour, he takes the opportunity to develop his own material. Tupac made its first appearance on the second album of Digital Underground, This Is an EP Release, published in spring 1991 and ranked 29th on the Billboard 200. He also participated in their third album, Sons of the P. On November 12 the same year, he launched his first solo album, 2Pacalypse Now which reached 64th place on the Billboard 200, and was certified gold record on April 19, 1995 by the Recording Industry Association of America (RIAA). Initially, 2Pac encountered difficulties in marketing this album, but the directors of Interscope Records, Ted Field and Tom Whalley, finally agreed to distribute it. The album was a great success thanks to the denunciations he made there, and to his strong political involvement. The title Brenda's Got a Baby reached 23rd place in the Top 30 R'n'B. However, his crude and vulgar texts earned him criticism from Vice President of the United States Dan Quayle and parent groups. In addition, 2Pacalypse Now does not do as well in the rankings as its successors, none of its titles reaching the first ten places.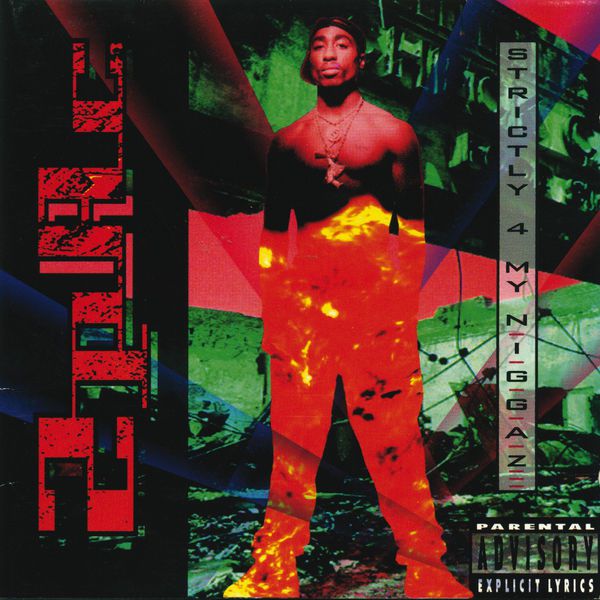 His second album, Strictly 4 My N.I.G.G.A.Z., was released on February 16, 1993. The album reached 24th place on the Billboard 200, and was certified platinum by the RIAA. The album, mainly produced by Randy "Stretch" Walker (Shakur's best friend and associate at the time) and Live Squad (in), generates two hits, Keep Ya Head Up (in) and I Get Around, the latter with featuring Shock G and Money-B from Digital Underground. It is one of the ten best-selling albums with 1,366,000 sold from 2004. Shakur's notoriety then increased greatly by his role in Ernest R. Dickerson's Juice in 1992. This role was worth a second in 1993 in John Singleton's Poetic Justice in which he played alongside Janet Jackson. At the end of this year, we see him in the basketball movie Above the Rim.
Even if he attracted attention both musically and cinematographically, Shakur acquired notoriety through his conflicts with the justice system. In October 1991, he initiated civil proceedings and asked the Oakland municipal police officers for ten million dollars, claiming that they had brutally beaten him for having crossed the street recklessly.
In 1992, a Texas state police officer was killed by a teenager who was listening to 2Pacalypse Now, an album that contains songs about the murder of the police, including the song Violent. This causes a media whirlwind. Dan Quayle, vice president of the United States at the time, demanded that the album be removed from music stores and media across the country, which Interscope refused. Shakur replies that his first album exposes the problems faced by young African Americans, but he is criticized for his explicit language and his images of violence against law enforcement. Quayle publicly denounces the album as having "no place in our society".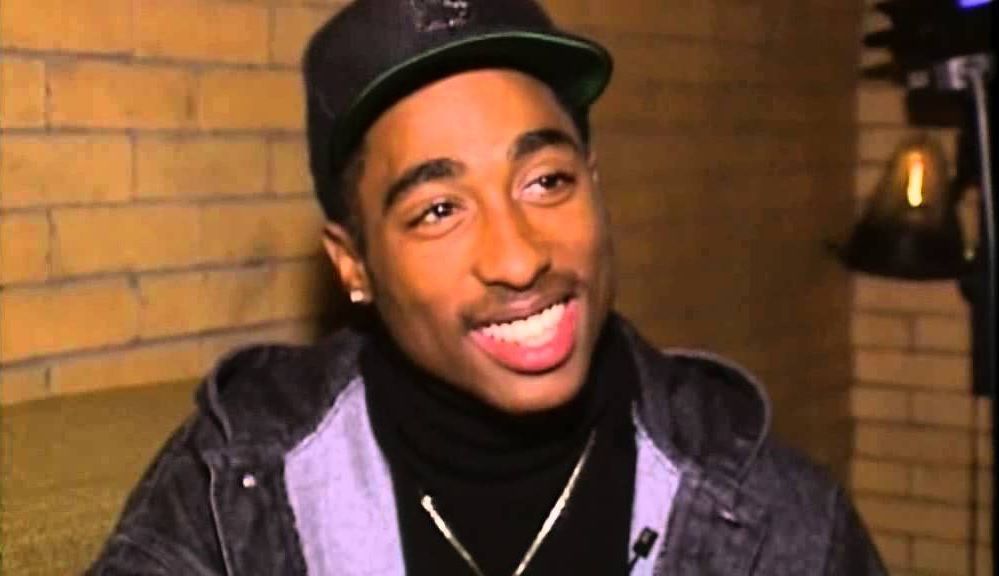 On August 22, 1992, in Marin City, Shakur rapped at an outdoor festival and then stayed to sign autographs. After about an hour of signings, negative remarks Shakur had made about Marin City resurfaced and the tone rose. Tupac then takes a short 9 mm out of his pocket, but he drops the weapon. He shouts, "Pick up the gun!" To his brother Mopreme, who shoots between three and six bullets. A six-year-old child is killed, hit in the forehead. His name is Qa'id Walker-Teal, he was riding a bicycle in a schoolyard about a hundred meters from the stage. Tupac and Mopreme abandon their car and are stopped by an angry crowd in front of a police station. The police come to their rescue and place the two brothers in police custody, who will ultimately be released without charge. In 1995, a civil lawsuit was instituted by the mother of Qa'id. Shakur's lawyer says the festival has "gone wrong" and Tupac is saddened by the boy's death. Shakur Record Company Settles Lawsuit for $ 300,000-500,000.
In Atlanta in October 1993, two out-of-service brothers and police officers, Mark and Scott Whitwell, celebrate with their wives the success of Ms. Whitwell's public bar exam. As they cross the street, a car, in which Tupac finds himself, grazes them. The Whitwells had an argument with the driver, Shakur and the other passengers, who were then joined by a second car. Shakur shoots one agent in the buttocks, and the other in the leg, back or abdomen, the sources said. No one else is injured. Mark Whitwell is charged with shooting Shakur's car and then lying to the police during the investigation. Shakur, for his part, is accused of having shot the agent. Prosecutors Will Drop All Charges Against Parties.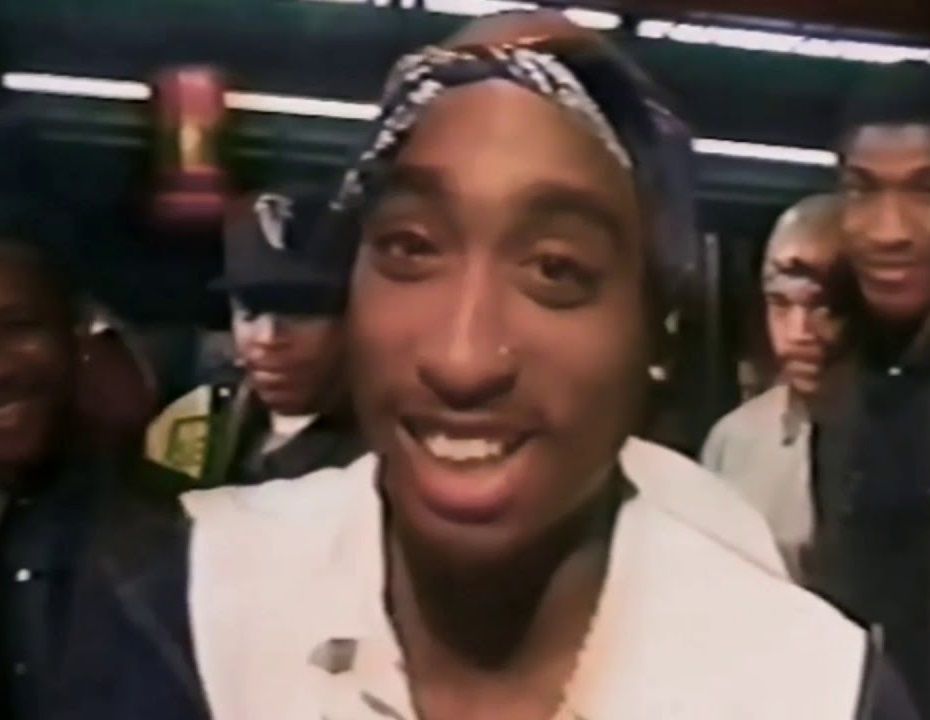 In November 1993, a fan filed a complaint against Shakur and others for sexual assault: the rapper allegedly raped her in a hotel room and then encouraged her friends to abuse her. Tupac completely refutes the accusations. According to him, he would have had consensual relations with the young woman during the previous days: first a fellatio in a nightclub, then sexual relations in the rapper's hotel room. The charges relate to the day the woman returned to the bedroom, where she claims that Shakur and his entourage subjected her to a gang bang. She would have said to him when he left: "Why did you let them do this to me?" " Shakur states that he would have fallen asleep soon after his arrival and later woke up to charges and threats of legal action. After the trial, Shakur was found guilty of sexual abuse and sentenced to one and a half years in prison. The judge described the crime as "an act of brutal violence against a defenseless woman". On November 28, 1994, Tupac declared after leaving the court after hearing the accusations and the oral arguments: "This [the trial] is in relation to my image. […] They [the media] built me ​​and destroy me today on the same image that they broadcast ".
In 1994, Tupac was found guilty of attacking one of the producers of the film Menace to Society Allen Hughes while filming a clip. He was sentenced to fifteen days in prison, days of work with a civil engineering company, community service and a fine of $ 2,000.
At the end of 1993, Shakur formed the Thug Life group with a number of his friends, including Big Syke, Macadoshis, Rated R and his half-brother Mopreme. The group released their only recorded album Thug Life: Volume 1 on September 26, 1994, ranked 42nd on the Billboard 200, and certified gold record by the RIAA. The album contains the single Pour Out a Little Liquor, produced by Johnny "J", which will produce a large part of the Tupac album All Eyez on Me. The group usually performs their concerts without Tupac.
At the time, the concept of Thug Life was considered a philosophy of life by Tupac, who used the expression to define the lifestyle he lived. He turns Thug Life (literally "thug life") into an acronym, which he calls The Hate U Give Little Infants Fucks Everybody ("the hatred that you transmit to children turns against us all"). Tupac defines it as a way of life where people succeed from scratch and overcoming all obstacles to reach their goals. In other words, a person born rich or from a wealthy background does not live a "Thug Life", because he does not need to fight to survive59. Due to Tupac's constant use of the term, it has become synonymous with his name and has even been tattooed on his stomach. Contrary to what a literal translation might suggest, the acronym has nothing to do with being a gangster or a criminal since it denounces all the socially oppressive ideologies taught during childhood that can affect us negatively. once adults. Tupac also says, "I am not a gangster and never have been. I am not the thief who steals your purse. I'm not the guy who carjacking. […] I have a job. I'm an artist "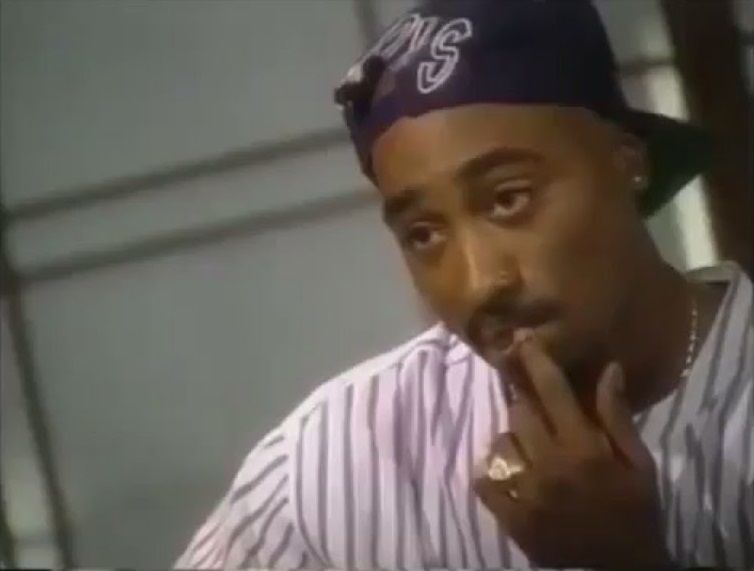 On the night of November 30, 1994, on the eve of the announcement of the verdict of his trial for sexual abuse, Tupac and three men around him, including his manager Freddie Moore and "Stretch" Walker, entered the hall of Quad Recording Studios in Manhattan. Two armed men in fatigues begin to follow them and, before they reach the elevators, take out their firearms and steal Tupac's jewelry. In the fight, Shakur receives five bullets, two of them in the head, while his manager is hit once. The attackers then left with $ 40,000 worth of jewelry. Tupac later accused Sean Combs, Andre Harrell and The Notorious B.I.G., whom he came face to face with right after the assault. Tupac will describe the scene as very strange, reporting that none of them moved a finger to help him and that they stared at him as if they were surprised that he was still alive. Shakur also suspects his friend and partner, Randy "Stretch" Walker, of being involved in the attempted murder. According to doctors at Bellevue Hospital where Tupac was admitted immediately after the incident, Shakur was shot five times, two in the head, two in the groin and one across the arm and thigh. He leaves the hospital, despite the reluctance of the medical staff, three hours after the surgical operation. The next day, Shakur attends the verdict of his wheelchair trial, he is found guilty of three counts including that of indecent assault and innocent of six others. On February 6, 1995, he was sentenced to one and a half and four and a half years in prison.
A year later, on November 30, 1995, "Stretch" was assassinated by several bullets in the back behind the wheel of his minivan by three men firing from the side of his vehicle in Queens Village. His van then struck a tree and struck a parked vehicle before turning around.
On March 27, 2008, the Los Angeles Times issued an apology to Sean "Puffy" Combs for accusing him of playing a role in the November 1994 assault. The article said that Shakur was taken to the studio by associates of Biggie to bring it down and thus favor Biggie. The newspaper relied on false documents and The Smoking Gun demonstrated their contradiction. On June 15, 2011, Dexter Isaac, a murderer already incarcerated, published a press release in which he explained that he had been hired by agent James Rosemond: "In 1994, James Rosemond hired me to rob Tupac Shakur at Quad Studio. He gave me 2,500 dollars and allowed me to keep all the jewelry I could find, except for a ring he wanted for him. It was the larger of two diamond rings we stole. He said he wanted to put the diamond on a new ring for his girlfriend at the time, Synthia Ried. I still have as proof a chain that we took that evening. "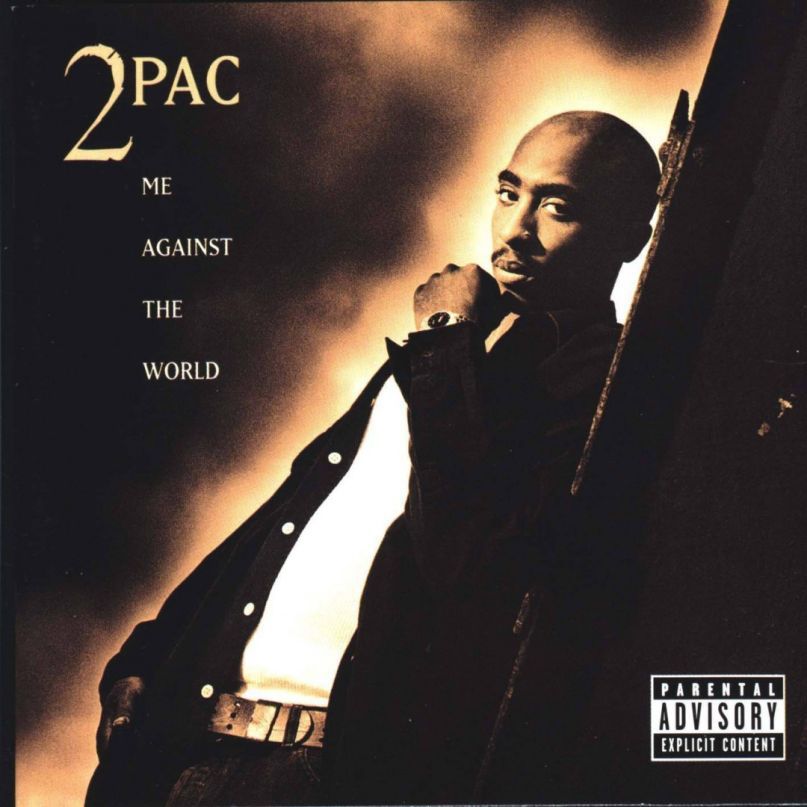 On February 14, 1995, Shakur began serving his sentence in Dannemora prison. In March, he released his first multi-platinum album Me Against the World, which included the single Dear Mama in tribute to his mother. The disc immediately became number one on the Billboard 200 and remained so for five weeks, making Tupac the only artist to win a first position while serving a prison sentence. The album sold 240,000 copies the first week, setting a sales record the first week for a solo rapper at the time. While serving his sentence, he married his longtime girlfriend, Keisha Morris, on April 4, 1995. The couple divorced in 1996. In prison, Shakur read books by Nicolas Machiavelli, including The Prince, The Art of the war of Sun Tzu and other works of strategy and political philosophy. During his incarceration, Tupac also wrote a screenplay called Live 2 Tell, the story of a teenager who becomes a drug lord.
In October 1995, the case was reviewed on appeal, but due to all its legal costs Tupac could not raise the amount requested for the bond. After serving eleven months of his sentence, Shakur is released from prison thanks in large part to the help and influence of Suge Knight, the director of Death Row, who pays bail of $ 1.4 million, waiting in return for Tupac signs and records three albums with its label.
Upon his release from prison, Shakur immediately returned to the studio. Tupac forms a new group called Outlaw Immortalz. Shakur began recording his first album with Death Row and released the single California Love shortly after. On February 13, 1996, Shakur released his fourth solo album, All Eyez on Me, the first double album in the history of hip-hop that consisted only of original songs. The disc came directly in first position and was certified fivefold platinum during the fall, eventually selling more than nine million copies in the United States. Compared to Me Against the World, the album is more oriented towards a gangster mentality and intimidation towards other rappers. Shakur continues to record despite growing problems with the Death Row label; Dr. Dre leaves his position as home producer to form his own label, Aftermath. Shakur continues to produce hundreds of songs during his Death Row period, most of which will be placed on his posthumous albums R U Still Down? (Remember Me), Still I Rise, Until the End of Time, Better Dayz, Loyal to the Game and Pac's Life. He is also in the process of recording an album called One Nation with the group Boot Camp Clik and their New York-based label Duck Down Records.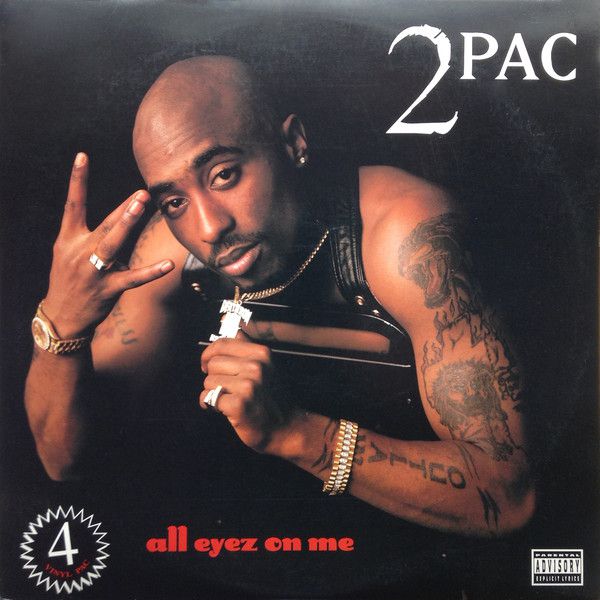 On June 4, 1996, he published with the Outlawz the diss track Hit 'Em Up, a verbal attack against Biggie and his associates. In the song, Shakur claims to have had sexual intercourse with Faith Evans ("you claim to be a player but I fucked your wife"), Biggie's wife at the time, and questions the street credibility of Bad's members. Boy Records. Although there is no hard evidence to confirm this, Shakur is convinced that some Bad Boy members were aware of the 1994 assault because of their behavior that night and what his sources told him. Shakur aligns with Suge, CEO of Death Row, whose relationship with Sean Combs has deteriorated since an incident in 1995 at the Platinum Club in Atlanta that resulted in the death of Suge's friend and bodyguard, Jake Robles. Suge Knight is adamant in expressing his suspicion regarding the involvement of Combs. Tupac's signature with Death Row adds fuel to the heat of the conflict between the East and West coasts. The two sides remain bitter enemies until Shakur's death. On July 4, 1996, Tupac performed live at the House of Blues with Outlawz, Tha Dogg Pound, Snoop Dogg and Nate Dogg. This is Shakur's last concert.
Although he has a successful new album, Shakur begins to tire of hip-hop and increasingly focuses on film and politics. In the summer of 1996, he made two films, Bullet and Gridlock'd.
On the night of September 7, 1996, Shakur attended the boxing match between Mike Tyson and Bruce Seldon at the MGM Grand in Las Vegas. On leaving the casino hotel, one of Suge's associates spots Orlando "Baby Lane" Anderson, a member of the Crips, in the hall of the MGM Grand and warns Tupac, who runs into Anderson, soon joined by Suge and his associates. The fight was recorded by the hotel's surveillance cameras. A few months earlier, Anderson and a group of Crips had stolen a member of Death Row's entourage from a Foot Locker store, explaining the attack on Shakur. After the fight, Shakur must go with Suge to Club 662. He gets into the BMW E38 sedan black Suge in a large convoy comprising many people from the entourage of Tupac.
At 10:55 p.m., during a stop at a red light, Shakur lowers the window and a photographer takes the last photograph of Tupac alive. Around 11:05 p.m., the BMW was stopped by the police on a bicycle on the Las Vegas Strip because the volume of the car radio was too high and for lack of license plates on the car; the plates were then found in the trunk of the car. A few minutes later, they leave without receiving a fine. Around 11:10 p.m., at a new stop at a traffic light on the Flamingo road, near the intersection of Koval Lane in front of the Maxim hotel, a vehicle occupied by two women stops on the right side. Shakur, who is standing through the sunroof, exchanges a few words with the two women, and invites them to Club 662. At 11:14 p.m., a white Cadillac Fleetwood approaches the passenger side of the BMW, the passengers get out of the car. 'one of the windows, and fire a burst of gunfire within four meters. Tupac was hit four times, including two fatal injuries to the chest, a bullet pierced his pelvis and right hand, and the last thigh. One of the bullets ricocheted into the right lung. Suge was slightly injured in the head by bullet fragments and shards of glass, even though it is believed that a bullet had touched him. According to Suge, a gunshot bullet lodged in his skull, but later medical reports contradict this statement.
At the time of the shooting, Tupac's bodyguard, Franck Alexander, was behind behind in a vehicle belonging to Kidada Jones, Shakur's girlfriend. He said he was about to ride the rapper in Suge's car when Shakur asked him to drive Kidada's car in case they were too drunk and needed additional vehicles when leaving the Club. 662. Shortly after the assault, the bodyguard reported in his documentary, Before I Wake, that one of the cars in the convoy followed the Cadillac after the assault, but that it never had news from its occupants.
After arriving at the scene, police and paramedics take Suge and 2Pac to the University Medical Center. According to an interview with music producer Gobi, who is close to Tupac, a Death Row employee told him that the shooters had called the record company and sent death threats targeting Shakur, saying that they were going to finish ". Upon hearing this, Gobi immediately alerted the Las Vegas police, but the police responded that they were understaffed and could not be deployed. In the hospital, Shakur is not completely unconscious, he is sedated, breathes using a mask and an artificial respirator in intensive care, and he is in the final stage placed in an artificial coma after trying to repeatedly get out of bed.
Although he was transferred to a trauma center and underwent a multitude of surgeries, Shakur passes the critical phase of medical treatment and the doctors then give him a 50% chance of getting out of it. Gobi leaves the medical center after being informed that Shakur has recovered 13% of his faculties during the sixth night of hospitalization81. On the afternoon of Friday September 13, 1996, in the intensive care unit, Shakur suffered an internal hemorrhage. Doctors try to resuscitate him but fail to reverse the bleeding. His mother, Afeni, makes the decision to tell the doctors not to insist any further. Tupac was declared dead at 4:03 p.m. The official cause of death was respiratory failure and cardiopulmonary arrest resulting from his multiple gunshot wounds. Shakur's body was cremated the next day after being autopsied, and some of his ashes were later allegedly mixed with cannabis to be smoked by members of the Outlawz.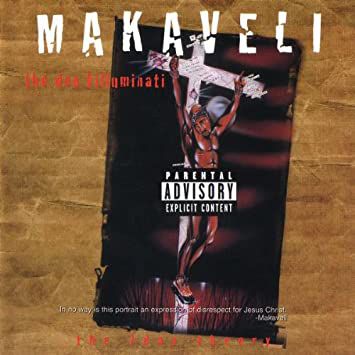 After the icon's death and the release of The Don Killuminati: The 7 Day Theory, Cormega reports in an interview that spectators at a North Carolina Mobb Deep concert chanted "Makaveli", highlighting the influence of this album and Shakur himself on the East Coast at the peak of the media coverage of the "East Coast / West Coast rivalry". Tupac is held in high esteem by other MCs. In the book How to Rap, Bishop Lamont states that Shakur "mastered all the elements, all aspects" of rap and Fredro Starr of Onyx says that Shakur "was a master of flow". "Every rapper who grew up in the 1990s owes something to Tupac," writes 50 Cent, "he didn't look like those who came before him." About.com names Shakur as the most influential rapper of all time.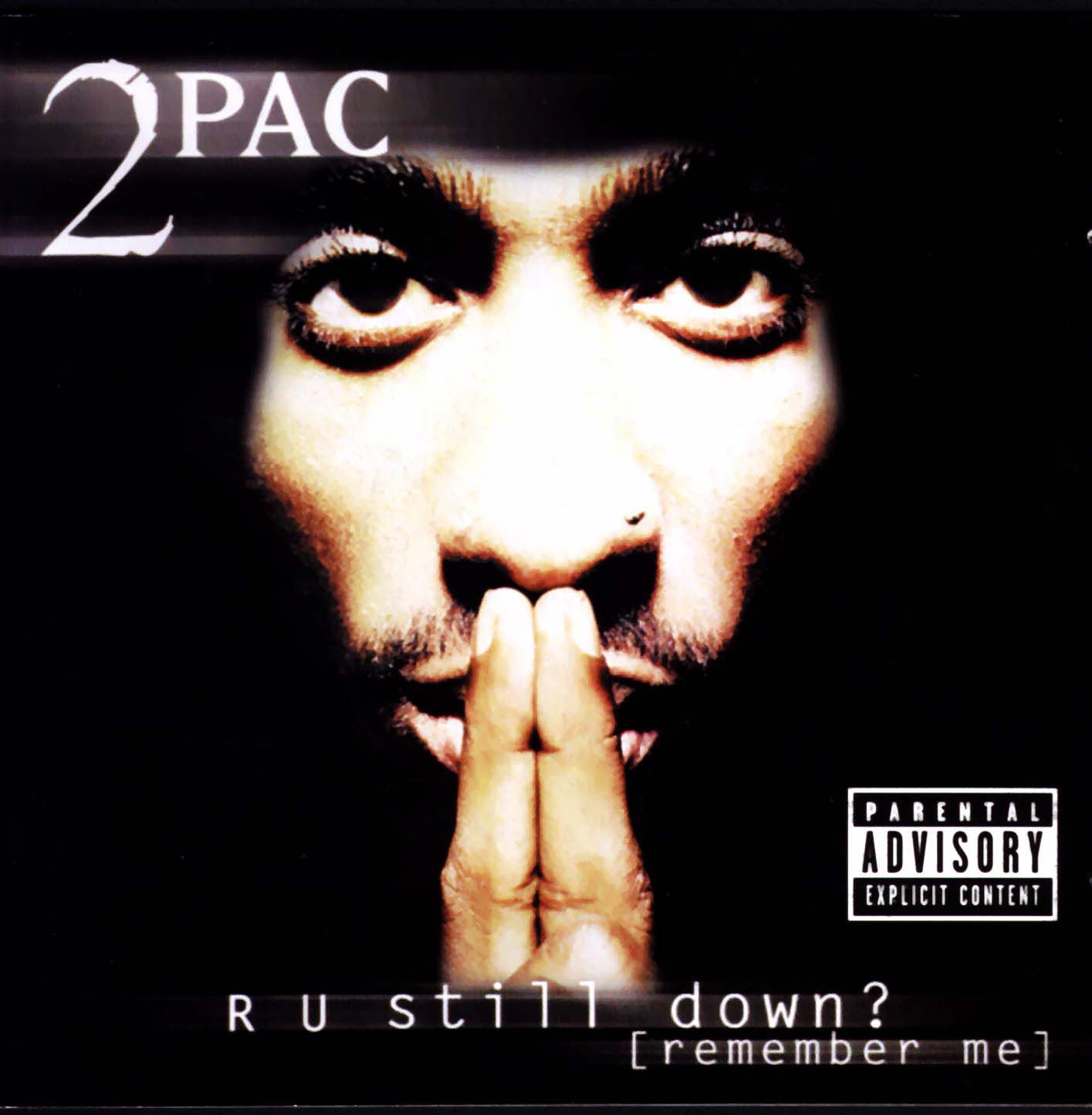 In 2001, Method Man and Redman, two rappers who collaborated with 2Pac on the album All Eyez on Me, were featured on How High. This film pays tribute to the death of 2Pac, recalling the gesture of the members of the Outlawz who, after the cremation of 2Pac, had mixed some of the ashes and cannabis for smoking later.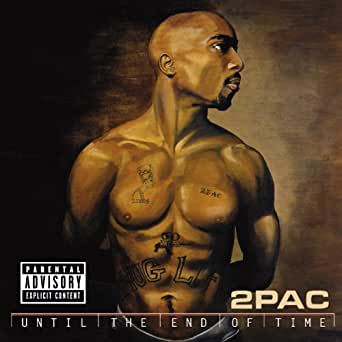 To preserve Tupac's legacy, his mother founded the Shakur Family Foundation (later renamed Tupac Amaru Shakur Foundation or TASF) in 1997. TASF's goal is to "provide training and support for students who aspire to improve their creative talents. " TASF sponsors essay contests, charity events, live performance camps for teens and undergraduate scholarships. On June 11, 2005, the foundation officially opened the Tupac Amaru Shakur Center for the Arts (TASCA) at Stone Mountain. On April 17, 2003, Harvard University co-sponsored an academic symposium called All Eyez on Me: Tupac Shakur and the Search for the Modern Folk Hero ("All Eyez on Me: Tupac Shakur and the Search for the Modern Folk Hero"). Speakers examined a wide range of topics dealing with the impact of Shakur on several themes, from entertainment to sociology.
Many speakers discussed the status and public figure of Tupac Shakur, including Mark Anthony Neal, professor of English at the University of Buffalo, who held the Thug Nigga Intellectual: Tupac as Celebrity Gramscian conference in which he argued that Shakur is an example of an "organic intellectual" voicing the concerns of a large number of people. Professor Neal also indicates in his writings that Shakur's death left vacant the place of "leader among hip-hop artists". Murray Forman, communications professor at Northeastern University, spoke about the mythical status of Tupac's life and death. He addressed the symbolism and mythology surrounding the death of Shakur in his speech entitled Tupac Shakur: O.G. (Ostensibly Gone). Among his findings, he claims that Tupac fans have "successfully resuscitated Tupac as an ethereal life force." In From Thug Life to Legend: Realization of a Black Folk Hero, Northeastern University music professor Emmett Price compares Shakur's public image to that of the African American folklore scammers who gave rise to the urban thug stereotype of the post-slavery period. He ultimately described Shakur as a "prolific artist," who was "driven by a terrible sense of urgency" in a quest to "unify thought, body and mind." Michael Dyson, professor of African American studies and studies at the University of Pennsylvania and author of the book Holler If You Hear Me: Searching for Tupac Shakur, says that Shakur "spoke with brilliance and insight as someone who testifies to the pain of those who would never have a chance. He is telling the truth, even if he has struggled with the fragments of his identity ". At a Harvard conference, the theme was the impact of Shakur on entertainment, race relations, politics and the "hero / martyr". In late 1997, the University of California, Berkeley offered a student-led course called History: Poetry and History of Tupac Shakur.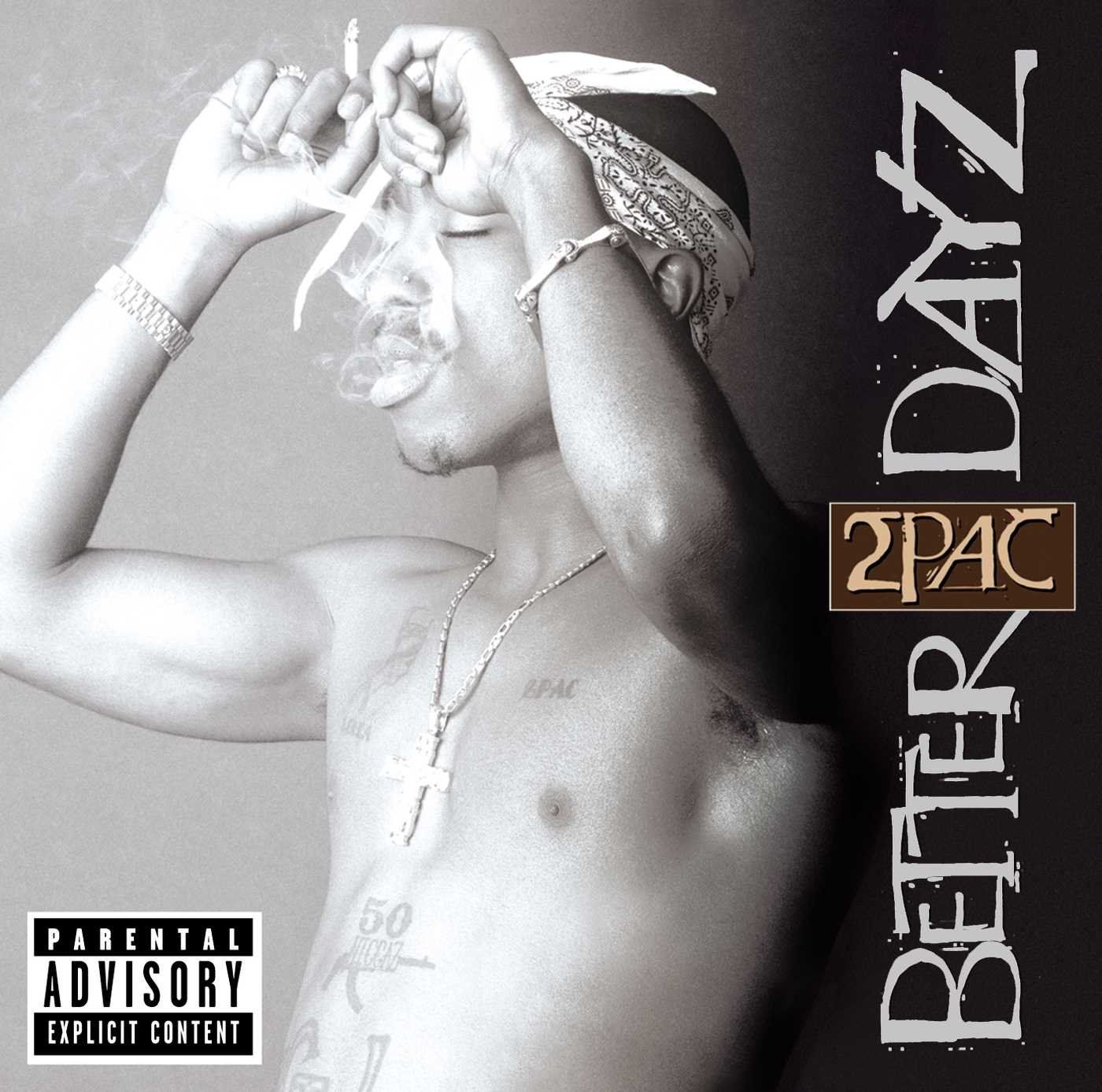 At the end of 2003, the Makaveli Branded Clothing line was launched by Afeni. In 2005, Death Row published Tupac: Live at the House of Blues. The DVD was recorded on July 4, 1996, during the last concert in Tupac's career, and features a plethora of Death Row artists. In August 2006, the official interactive biography Tupac Shakur Legacy published by Jamal Joseph was published. It presents unpublished photographs of the family, intimate stories and more than twenty reproductions of his handwritten songs, declarations, writings, poems and other personal documents. Shakur's sixth posthumous studio album, Pac's Life, was released on November 21, 2006. It celebrates the 10th anniversary of his death. He is still recognized as one of the most popular artists in the music industry for the year 2006.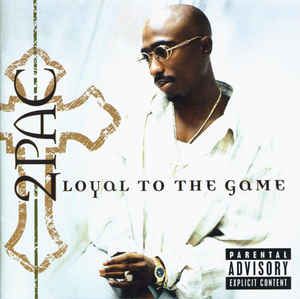 According to Forbes, Shakur raised about $ 15 million in 2008. In 2002, they listed him as the tenth dead celebrity earning the most money with $ 7 million. On December 8, 2009, the song Changes appeared in the official Vatican play-list, published on Myspace.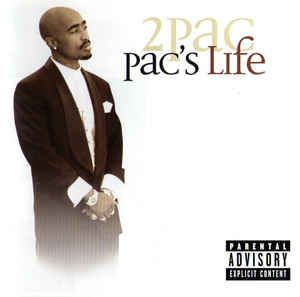 Tupac Dear Mama's song is one of 25 songs added to the US national registry in 2010. The Library of Congress comments on the song as "a moving tribute to both the murdered rapper's own mother and all mothers who struggle to maintain a family in the face of drug addiction, poverty and indifference to society ". This honor comes seven days after what should have been his 39th birthday. Shakur is only the third rapper to enter the library, after Grandmaster Flash and the group Public Enemy. On April 15, 2012, Pepper's ghost technique is used to create a screening of Tupac Shakur, who sings Hail Mary and 2 of Amerikaz Most Wanted with Snoop Dogg at the Coachella Festival. The video projection is created by the special effects company Digital Domain.